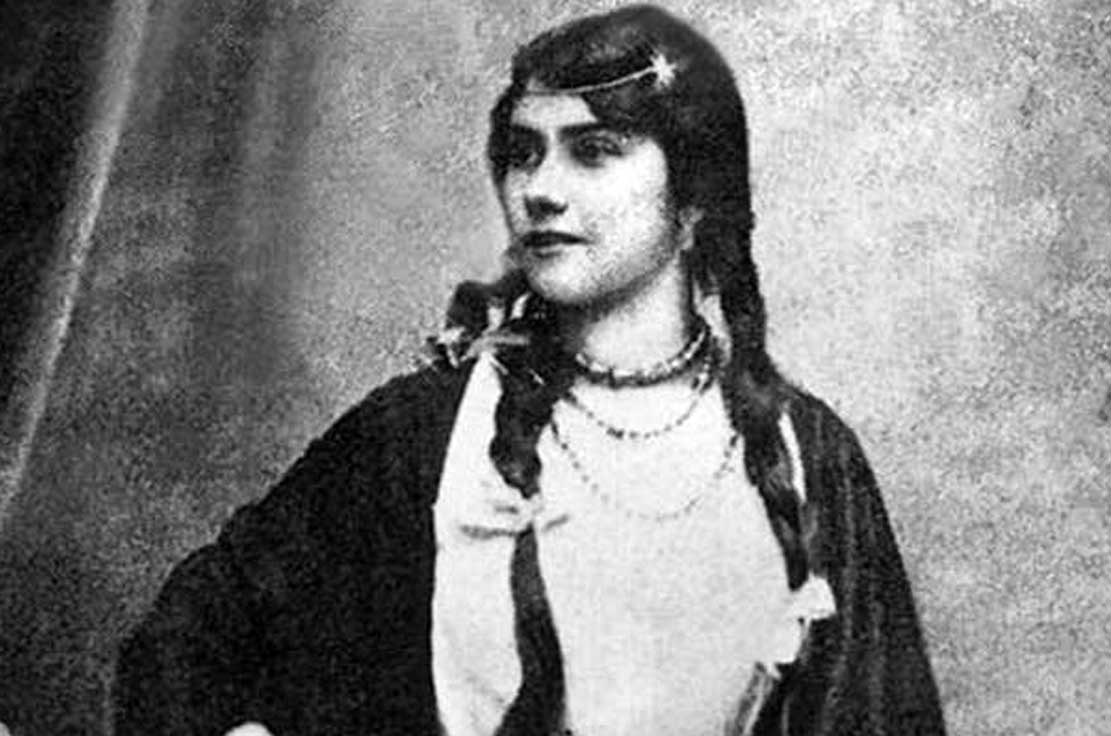 10 Sep

The Irish woman who became 'Queen of Paraguay' and the most vilified woman in South American history

ELIZA LYNCH was born in Charleville, Co. Cork in 1833, and by all accounts was a perfectly normal Irish girl growing up. Living in a countryside which would soon be ravaged by famine, few would have ever predicted the impact she would ultimately have on a nation 6,000 miles away, or the reputation she would soon garner as an ambitious, social climbing courtesan. She's accused of inciting a war that would change the face of an entire continent, but are the whispers about her life a fair reflection on the woman herself?

At the age of 10, Lynch moved to Paris with her family to escape the Great Famine and it was there that she would begin her gradual rise to positions of influence.

In 1850, when she was just 16, she married a French officer, and when he was posted to Algeria shortly after their wedding, she joined him.
At 18-years-old, life in Algeria proved too difficult and due to deteriorating health she returned to Paris to move back in with her mother. From here, she began mixing with the French social elite and was soon introduced to Princess Mathilde Bonaparte – niece of Napoleon Bonaparte.
She was convinced by Princess Mathilde to become a courtesan (an escort) to the many high-ranking political figures who would visit the French state, and apparent Junoesque figure, golden blonde hair and provocative smile made her very popular.
In 1854, Eliza met General Francisco Solano Lopez, son of the President of Paraguay, and the two began a relationship. Later that year, Lopez travelled back to his native land, and Eliza went with him.
Once there, she would bear him six children in total, and after the President died in 1862, Lopez was named successor.
It effectively meant that Lynch was now the de facto First Lady – at the time of writing – 157 years ago today.
She was foreign, she was confident and most importantly, she wasn't married to the General. The public saw her as a major threat.
For the next 15 years, she was the most powerful woman in the country, at a time when turmoil would soon ravage not just Paraguay, but the entirety of Latin-America.
Two years after her husband took control of the nation, the Paraguayan War broke out. It pitted Paraguayan forces against a united alliance of Brazilian, Argentinian and Uruguayan forces, and would become the deadliest and bloodiest inter-state war in Latin America's history.
Since their independence from Spain and Portugal in the early 19th century, the likes of Brazil, Paraguay, Argentina, Uruguay and Bolivia were left troubled with territorial disputes, and General Lopez was keen to forcefully establish a Paraguayan claim to much of the disputed land.
Due to Lynch's ambitious reputation, it's claimed that she was responsible for pushing Lopez into conflict, demanding that his aspirations for power and influence matched hers, and due to this, she became the most vilified woman in South American history.
She developed a Rasputin-esque image; an unelected, unofficial nobody who had undue influence over a nation who didn't accept her.
She was blamed for the loss of thousands of lives, by Paraguayans and allied forces alike, and once Paraguay were staring total defeat in the face, she knew there was no way back, and in 1870, President Lopez was killed by Brazilian forces.
Lynch was with her eldest son Juan Francisco – who was a 15-year-old Colonel, when she received news of the President's death. The Brazilian soldiers approached the two and told them to surrender.
After her son replied with "Un coronel paraguayo nunca se rinde" (A Paraguayan colonel never surrenders) he was shot and killed by the allied soldiers. At this Lynch, after jumping and covering her son's body, exclaimed "¿Ésta es la civilización que han prometido?" (Is this the civilization you have promised?) (making a reference to the allies' claim that they intended to free Paraguay from a tyrant and deliver freedom and civilization to the nation).
She then buried both Lopez and her son with her bare hands before being taken as prisoner.
After the war, she was banished from Paraguay and returned to France with her remaining five children. During her trip back to Europe, she wrote a book claiming that she had no influence on the President and didn't meddle in politics, instead spending her time helping wounded soldiers soldiers and their families.
She died in obscurity in Paris in 1886 at the age of 52. She'd managed to work (and charm) her way out of an impoverished life and rose to become, at a time, one of the most powerful women in the world.
What remains of her legacy? In 1987, her body, which was buried in Paris, was exhumed and brought back to Paraguay where General Alfredo Stroessner proclaimed her a national heroine, and her remains have now been laid to rest in the national cemetery "Cementerio de la Recoleta".
In Paraguay, she's not the social-climbing, whispering, conspirator she was made out to be 150 years ago, despite General Stoessner's poor reputation in the country, his proclomation on Lynch has stayed with the Paraguayan people, who now celebrate the life of the little Irish girl who sailed from Co. Cork to foreign lands, all those years ago, with no idea at all of the type of extraordinary adventure that lay ahead for her.